At the end of these six last weeks of winter, when the sun finally shines in all its warm and friendly glory- you just may find me streaking through the city. I have never felt so ready for the winter to be over. Fortunately, some area boutiques have done a public service by participating in the
Old Town Boutique District Warehouse Sale
where you will find plenty-o style for your frugal soul. Here is a glimpse of what participants have in their shops right now.
Monica Ricci spring dress at
Treat
The Shoe Hive
is breaking my heart with these purple slingback peep toes by Kate Spade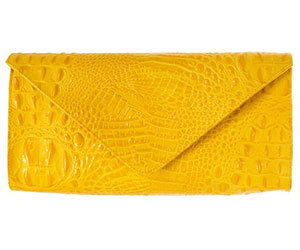 Just because I can't have the sun doesn't mean I can't have some shine- this JJ Winters clutch at
Hysteria
would warm my hands nicely.
Periwinkle
has already stocked these Before and Again tees for those of us who can't wait for spring to do its job.
Thanks for sharing this daydream with me. Are you already scheming on your sunshine wardrobe?