First, I am not a big tv person. One of my favorite quips is that tv is very educational; every time someone turns one on I go into the other room and read a book. Lately, I've been creeping in the night and watching How Do I Look? like a kid scheming to inspect Christmas presents. Please don't judge me.
How fabulous is Mai's Zappos closet?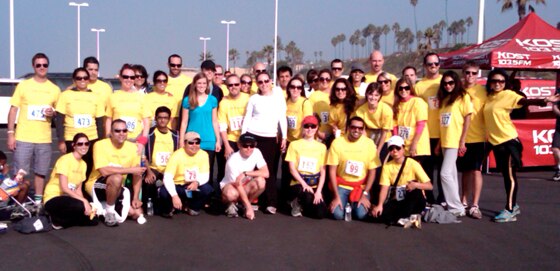 Underscoring
my assertion
that humility and service are some of the most stylish characteristics a person can embody, Mai and crew participate in community service. They also spotlight
The Jenesse Center
, a domestic violence prevention and intervention organization, on the show's blog.
This, people, is food. Ok, so you may have gathered that much on your own. Whats catching me is that the fabulous Mai loves and indulges in a habit most of Hollywood abhors: eating.
After stumbling onto this post from her blog, my adoration has been cemented. Mai put this ENTIRE outfit together for $60.
Moral of the blog: Look great, give back, project confidence not money, and be real.
I've changed my mind. Go ahead and judge me if ya want. My name is Style Bent and I watch reality tv; now in the daylight!