Inspiration Room 1
Inspiration Room 2
I am in the midst of relocating my life to within walking distance of law school. It will be very odd to be on a college campus again. The idea has got me feeling playful. Add to that the fact the sun has decided to grace DC for the day- and the design of my new room is taking a light hearted turn.
Right now the walls are painted like this:
And I've got this desk from Target: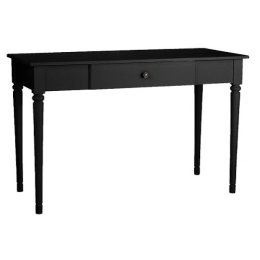 A black leather ottoman found on Craigs list last year:
An Ikea pendant lamp (one of my favorite thing):
Oval mirror, another Ikea find:
By now you've noticed the missing ingredient: yellow. I need lots of yellow. Here's the shopping list for this pay period (sad reality):
Desk chair
Full size bedding
Spray paint (to repurpose metal lamps)
wall art
The up side of having little to work with is having flexibility to be creative. Have you seen any sunshine housewares? Anything that'll fit in a 9x11 rented room? Extra points for DIY and chic on the cheap suggestions.
Bedroom photos from Decor Pad
Ikea products from Ikea USA