While thong bodysuits remain number one on my list of 'crap you should leave at the store', plastic tupperware is definitely in strong competition. Lest the readers be misled, I am not anti environment, anti convenience, or anti saving money. Just anti stained, mismatched, and warped plastic.
Clear Bubble Glass container by Chefs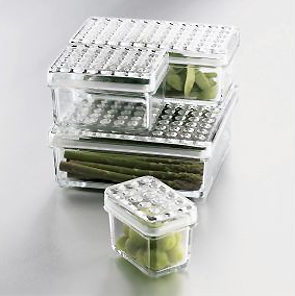 Still in style, glass jars.
Reusablebags.com offers a slew of stylish eco friendly products; who knew?
Vintage style glass containers from The Container Store
It's little ole me against America's tupperware addiction.